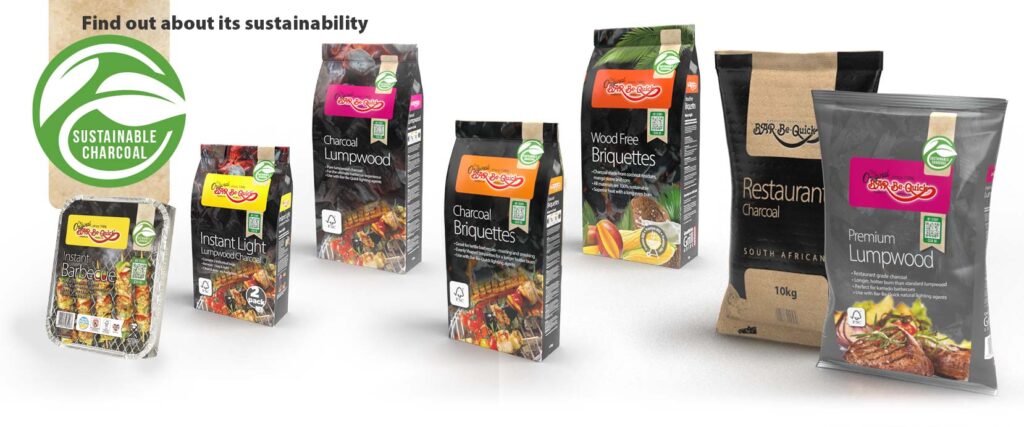 Our Instant Light and Lumpwood
The Region
Bush encroachment from invader bush infringes prime agricultural land and is a major issue within the African agricultural industry – shrub-encroached areas often suffer from reduced ground-water recharge which in turn effects plant and animal diversity.
The utilisation of the 'problem' species for the manufacture of charcoal has been accepted as an environmentally friendly process which improves rangelands and allows farmers to reclaim grazing land resulting in the coppiced wood being turned into charcoal.
The Process
The Invader bushes are harvested by the farmers.  
The coppiced timber is loaded into a kiln and carbonised over a 3 day period.  The farmers are skilled in loading the kiln at the highest efficiency. Once the burn is complete and the kiln cooled, the FSC charcoal is collected and sent to the factory where it is graded, bagged accordingly and shipped over to the UK. 
Watch the video below…
The Dehesa and Portugese Montados are one of the richest eco systems in Europe and stretch over approximately 13,000 square miles across Western Spain and Eastern Portugal.
The tree layer is an essential component of the dehesa system and sustainable management practices, such as coppicing, must be in place. Coppicing allows lush flora and fauna to grow as well as mushrooms, asparagus and other vegetables, which are handpicked and provide fresh food for the local economy.
The woodlands allow wild flowers to flourish, providing honey and pollen. The coppiced wood is used to produce our Bar-Be-Quick Briquette whilst the acorns produced by this tree are used for grazing animals. The Iberian Pig especially loves the acorn (and in fact, the Iberian pig is the only breed capable of peeling the acorn and splitting the shell).
Watch the video below…