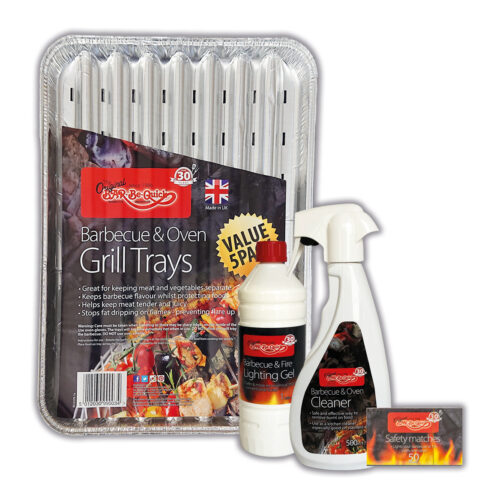 Bar-Be-Quick Accessories range
We have a full range of accessories and extras to make your barbecue experience easier and more enjoyable. Extras like drip trays, a range of smoking chips and smoking papers, all the barbecue covers and stand's to name just a few.
To see our full range below.